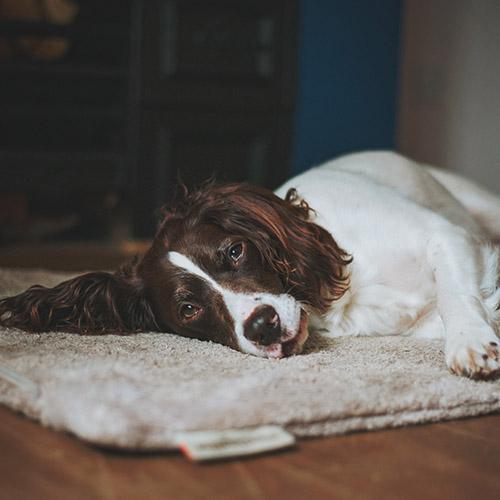 You can use FlexDog Mat anywhere – in the cage, in the trunk, in the caravan or on the floor. You just put it where you want your dog to lie down.
A FlexDog Mat is shock-absorbing (good for the ride), moisture-absorbing and antibacterial, so your dog lies both well and dry without the mat giving off bad smells. The mat is made of natural fibers, which are temperature-regulating. This makes it more comfortable for your dog to lie on the mat, both when it is cold and hot.
FlexDog Mat is available in two sizes:
55x70cm folded, 70x110cm unfolded
55x90cm folded, 90x110cm unfolded
Available in the colors: Bamboo, Elmwood, Olive, Sand and Granite / Sand.